The West Valley is experiencing a culinary renaissance. Here are just some of the epicurean adventures to enjoy west of I-17.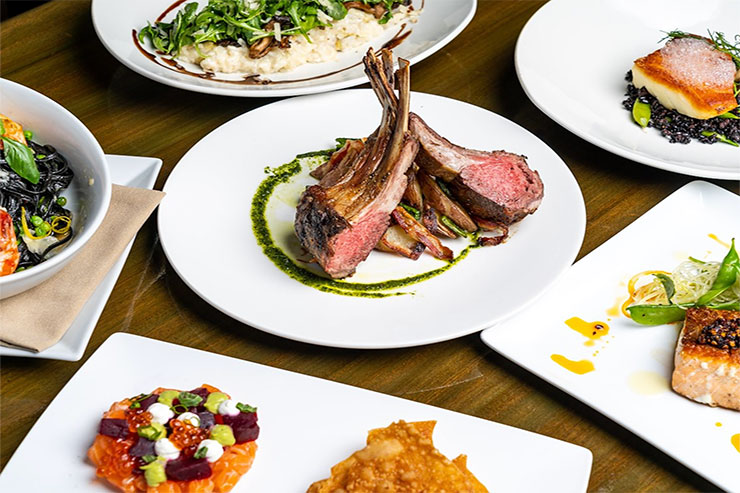 Litchfield's
The iconic West Valley restaurant is located at The Wigwam, which in the early 1900's was property of the Goodyear Tire & Rubber Company and served as a vacation complex for its high-ranking executives. The Litchfield Park resort was by executive Paul W. Litchfield, today the namesake of the award-winning restaurant beloved for his casual-yet-classy aesthetic with authentic historic Arizona accents and ingredients proudly sourced from the abundant local farming community. Chef Adam Dunton, a veteran of the Arizona Biltmore, The Phoenician Resort and The Ritz-Carlton, is a wizard with diverse, rustic flavors, and the restaurant takes immense pride in being a Wine Spectator "Best of Award of Excellence" winner since 2013. Do not miss Litchfield's monthly wine pairing dinner weekends, each featuring a mouthwatering five-course meal with a selection of wines from one of their favorite partners. For more information, visit www.wigwamarizona.com.
Bodega
Bodega, located in the Westgate Entertainment District, is a Cuban-inspired restaurant with a vibrant, exciting ambiance, specialty cocktails and a menu sure to fit everyone's tastes. It joins sister concepts Salt Tacos ỹ Tequila, Carousel Arcade Bar and Opa Life Greek Café to bring a slice of paradise to Westgate in Glendale. Bodega's menu is packed with Cuban/Latin-inspired dishes to complement the ambiance. For more information, visit bodegaaz.com.
Bourbon & Bones Chophouse
Now open in Peoria, this fine dining dream comprises nearly 7,000 square feet with a dining room that boasts startling views of the Sunrise Mountain Preserve with windows opening when weather permits. An additional 1,000 square feet of patio space is here, some of which is adjacent to the dining room; the other ideal for cocktails and dining al fresco. Bourbon & Bones serves only hand-selected Prime Elite beef from the top one percent of all U.S. prime beef.  These superior cuts have greater tenderness, juiciness and flavor. And, of course, the selection of bourbons, whiskeys and scotches – more than 700 varieties – is the largest in the region, including some of the rarest options available to the public. For more information, visit www.bourbonandbones.com.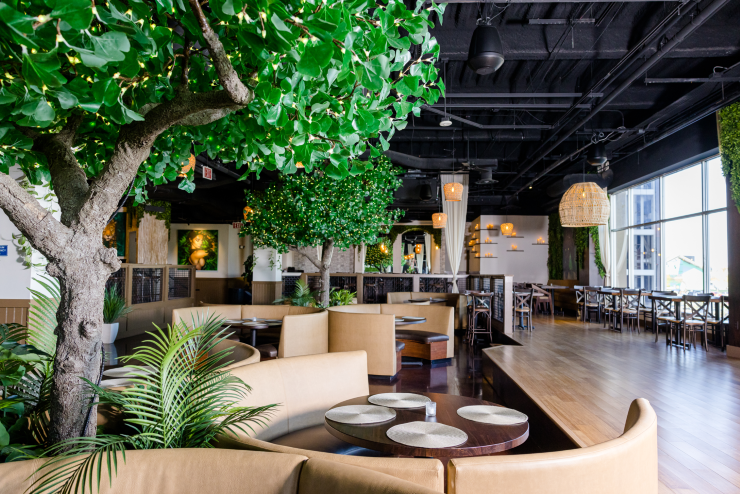 Tulum Modern Mexican
Also located at Westgate Entertainment District, Tulum Modern Mexican is an elevated dining experience inspired by a beach community found on the Caribbean coastline of Mexico's Yucatán Peninsula. The eclectic menu includes an array of seafood, grilled meats, artisan cocktails and more using high-quality products. The refreshing cocktails are made with citrus juices prepared in-house every day. The essential West Valley restaurant features soft lighting, greenery and vegetation, creating an aesthetic environment perfect for a romantic date night. For more information, visit westgateaz.com/tenant/tulum-modern-mexican.
Lakeside Bar & Grill
When en route to Lake Pleasant, as the body of water gets closer, the dining options dwindle. Those in the know stop at Lakeside Bar & Grill in north Peoria before driving the final, often rural, leg to the boating, fishing and camping mecca or once anchored to fuel up after a long day. There are more than 40 beers from which to choose on the menu, including Arizona's own Shop Beer Co, Four Peaks, Mother Road and State 48 Brewery. Lakeside also has a namesake Kolsch-style ale brewed just for its guests that can be mixed and matched in one of its many beer flights or enjoyed on its own. The menu at the dog-friendly West Valley restaurant ideal for groups is equal parts upscale sports bar and Southwestern-inspired spicy fare, and its weekly fish fry is a huge draw for Midwest transplants. For more information, visit lakesidebarandgrillaz.com.
Osteria Mia
Osteria Mia, which is in the Norterra region of the northwest Valley, is hitting its stride. Given it opened amid COVID-19, during its first 18 months in business, chef and owner Mario Rana limited his menu to quality take-out dishes. Today, however, is a 180-degree difference. Rana, a veteran chef whose family immigrated from Southern Italy in the 1950's, is proving his ability to showcase authentic Old-World flavors from his heritage. Think hand-made orecchiette, gnocchi, ravioli and creste di gallo pastas with rich parmigiano, creamy black truffle and zesty tomato sauce paired with everything from fresh mussels and calamari to Italian sausage and red wine-braised beef cheeks. There are also wood-fired pizzas that rival the best in Arizona. For more information, visit www.osteriamia.com.
Mochilero Kitchen
Located in Peoria, Mochilero Kitchen is run by a sister-and-brother duo who have worked in hospitality for years. The name translates to "backpacker" in Spanish, which is fitting given it was inspired by veteran chef Jorge Cota's backpacking trip across Mexico. Upon his return, Cota and sister Meliza Miranda, a fellow hospitality veteran but on the beverage side, put pen to paper on what would become the restaurant as a means to share his favorite food memories from Mexico's diverse coastal towns. The menu boasts al pastor pork chops, mesquite-grilled skirt steak, Nayarit-style red snapper, mole enchiladas, several tortas and much more. For more information, visit mochilerokitchen.com.
Over Easy
With a location already open in Surprise and another West Valley restaurant set to debut in Glendale in August, Over Easy features a menu of made-from-scratch dishes, aesthetic décor and great customer service have led to features on the Food Network, in Bon Appétit as well as recognition as one of America's best breakfast and brunch restaurants by Travel + Leisure. Of note are its waffle dogs, which are a breakfast take on the classic corn dog. For more information, visit eatatovereasy.com.
Grimaldi's Pizzeria
Located in Park West, family-friendly Grimaldi's Pizzeria serves traditional coal-fired brick-oven pizza using pizza-making traditions originating in Brooklyn over 100 years ago. Using only the freshest ingredients, and the secret-recipe dough that's hand-tossed and made in house daily, Grimaldi's pizzas are deliver an authentic taste that's not found in conventional oven pizza. For more information, visit www.grimaldispizzeria.com.
The VIG
First founded in 2006 with the opening of The VIG Arcadia, The VIG Park West – opened in May – is the sixth location for this hyper-local, community-driven tavern. It features bespoke, light-filled indoor-outdoor space perfect for both high-energy sports weekends, but also casual weekday happy hours and chef-crafted dinner dates. The menu pairs upscale tavern fare with "Vignature" cocktails, craft beer and wine. For more information, visit www.thevig.us.
Hash Kitchen
To say this brunch-only restaurant concept in Peoria (and additional locations statewide) is over the top is an understatement. First, there is a DJ spinning tracks all weekend long, often with throes of guests singing along to every record. Then, there is the Build-Your-Own Bloody Mary Bar with more than 50 craft toppings. As if that isn't enough, there is also nearly endless morning mixology options and a two-page menu that feels like if someone said, "Thanksgiving feast…but make it brunchy." Insider tip: get a side of the bacon with the 24-karat gold flakes on top, just for fun. For more information, visit www.hashkitchen.com.